The production Martin P6M-2 Seamaster had four-man crew and a gross take-off weight of 160,000 lb (72,575 kg), the same as the Convair Tradewind. The technology involved in its design was the latest known and included four Pratt & Whitney J75-P-2 turbojet engines of 17,500 lbs (7,938 kgs) thrust, without afterburners. There was also an aerial refueling probe, a rotating watertight bomb bay, Sperry navigation, flight control and autopilot systems, a high-visibility canopy, and a probe-and-drogue kit for conversion to a tanker. The added weight of the modifications made the P6M-2 ride lower in the water, eliminating the need for the wing anhedral.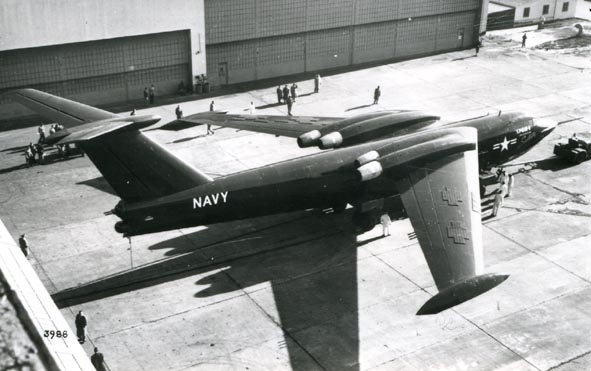 It had a T tail configuration and a high length-to-beam ratio of its 134 ft (40.84 m) hull. The engines were mounted in such a way as to prevent ingestion of the water spray pattern into the engine air-intake ducts. Also incorporated in the design of the P6Ms was a watertight rotary bomb bay. This could be flipped over in flight to expose the bomb racks which could be loaded on the inside of the hull with bombs, mines, cameras or other ordinance stores.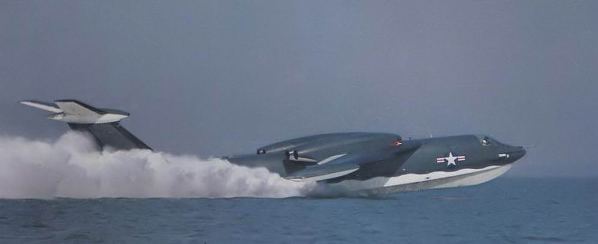 The engines were mounted to prevent ingestion of the water spray pattern into the engine air-intake ducts. The wing-tip floats were integral parts of the drooped wing configuration.
---
    The Navy had ordered an initial fleet of 24 Sea Masters, but through delays caused by the redesign work and an accompanying steep rise in costs, the order was reduced to eighteen. The Navy boasted how well their new aircraft could mine the Black Sea, and claimed it was "a major new anti-submarine warfare system . . . able to go after enemy submarines in their home ports." However, by this time the force of 18 aircraft had been reduced to eight, which were planned to operate as a single squadron from a new 'seadrome'. In the event, even these eight aircraft proved too expensive and only an additional three production P6M-2s Sea Masters were built.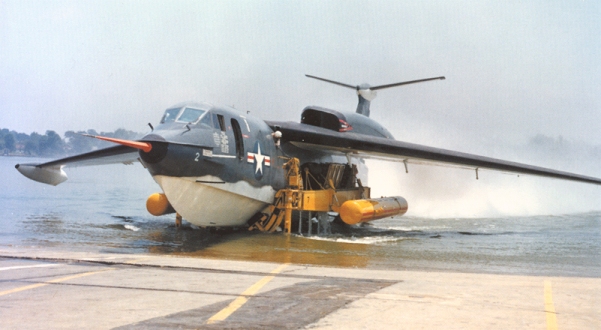 The Seamaster supplanted by the Polaris submarine-launched ballistic missile and the program was discontinued in the autumn of 1959. Martin tried to modify the SeaMaster concept into an eight-engine civilian airliner called the SeaMistress, and also toyed with the notion of a nuclear-powered flying boat and a supersonic seaplane, but the idea would go nowhere. The SeaMasters were scrapped except for two tails, a fuselage section, and wing floats, which now reside in the Glenn L. Martin Aviation Museum in Baltimore, and four wingtip floats a Martin employee scrounged to build a catamaran. Martin gave up building aircraft entirely to concentrate on military electronics and missiles and the P6M was the final aircraft constructed by the Glenn L. Martin Company.